Investing in Gold/Owning gold means having a valuable asset to protect your wealth and purchasing power for years to come. Investors invest in or buy gold to help guard against inflation and financial turmoil. Because it is inversely correlated to many other asset classes, it is a necessary part of any balanced investment portfolio. It is more than a commodity… it is a better, more stable form of money that has been used for thousands of years. It's something everyone should own – from seasoned investors to regular people looking for financial security.
You can invest in gold not only by buying physical gold, like coins or bullion. Alternatives to invest in gold include buying gold mining shares or gold exchange-traded funds (ETFs). You can also invest in gold by trading options and futures contracts.
How/Why should you Invest in Gold?
Some of the most successful individuals and financial firms around the globe invest in gold. For centuries, it has been one of the most valued commodities. It provides value and benefits to savers and investors. The price of gold in all currencies has been rising dramatically over the last two decades. Because it is not correlated to many other assets – and because it is the ultimate form of money – it makes sense to diversify by holding at least 10 to 15 percent of your assets in precious metals. It is a viable hedge against inflation and often grows in value during tough economic periods. Because it is priced in volatile and unstable paper currencies, it appears to be a significant risk. However, its long-term trend is most definitely up when compared to all currencies!
Gold and gold bullion come in various forms. An investor can buy bars, coins, and rounds in almost any size and quantity. Buyers typically get a discount for buying in large quantities or bulk. The yellow metal is produced by mints in various sizes, shapes, and weights.
Exchange-traded products (ETPs) include exchange-traded funds (ETFs), closed-end funds (CEFs) and exchange-traded notes (ETNs). Such instruments give investors exposure to the current gold Price without storing physical bars. 
The worth of Gold Coins for Investment
A gold coin is made predominantly of gold. Bullion coins are used for investment purposes. Other gold coins for sale are meant to be sold to collectors. Bullion coins are valued based on the gold content while collectible coins may have numismatic value. 
Additionally, the metal of kings has been used as currency for centuries. The free market has selected it to be used as money for thousands of years, partly because it is transportable, with a high value-to-weight ratio. Its density makes it more difficult to counterfeit. It is also fungible in that all gold ounces are worth the same. And it's divisible, meaning that it does not lose its value just because it is broken into smaller increments. And it's durable – not corroding or tarnishing over the years. Historically, the first gold coins were made in Anatolia during the 6th century BC. Most modern bullion coins come in 1 ounce, ½ oz, ¼ oz, 1/10 oz, and even 1/20 oz sizes.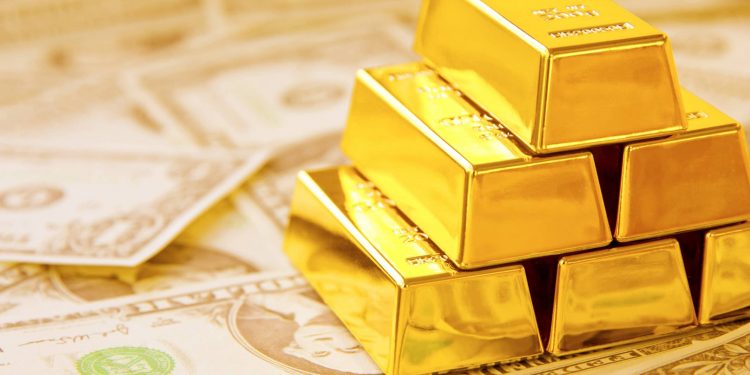 Gold is a timeless investment to protect your wealth. A time capsule from any century is sure to include gold coins or bullion. Discover the security and pride in ownership for yourself. Pool your resources and make an important decision about your financial future. Talk to a knowledgeable professional at Lentrade via our Livechat button found on the lower part of our website. Learn how to buy gold bullion for greater financial security. We take pride in offering outstanding service, great pricing, and fast delivery time to everyone – from novice buyers to sophisticated investors.
To proceed with investment in Gold, chat our live support agent via the "chat with us" button below.